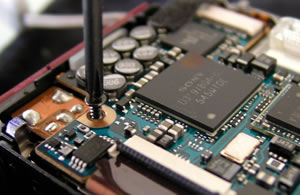 Demanufacturing
CERS provides all of its customers with environmentally sound recycling options for all electronic waste (e-waste) such as computers and other electronic items. All electronic waste received is sorted into recyclable and reuse streams.
For all customers who require secure electronic product destruction, CERS ensures that their materials are demanufactured and, to ensure data security, are not refurbished or reused and are shredded.
For other customers who do not have sensitive destruction requrements, CERS may refurbish items or remove parts for reuse.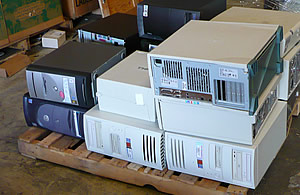 Recycling / E-Waste Management
IT & network equipment
Business Equipment
Data devices & computer media
Electronic circuit boards
Telecommunications equipment
Audiovisual equipment
Consumer electronics
CRT & LCD Monitors
Televisions
Biomedical equipment
Industrial electronices
Batteries
Electric Motors
Wires and cables
Scrap Metal
Secure Media Destruction
The Issue
Many corporations and individuals have fallen victim to identity theft and lost millions of dollars in lawsuits and privacy compliance penalties through the improper recycling of their computer media assets.
The Solution 
Through the use of our Secure Media Destruction Service, you can be  assured of the security of your data by knowing that all confidential data is permanently destroyed in our secure facilities.
Hard drives and other media are destroyed utilizing the same equipment used by security agencies and government facilities around the world.  CERS will crush, shred and/or degauss all of your media rendering all data irrecoverable ensuring your data security is safe.